HERITAGE
Founded by connoisseurs on a mission to preserve Peranakan heritage.
CUISINE
Only high-quality ingredients make their way into our foods – nothing less.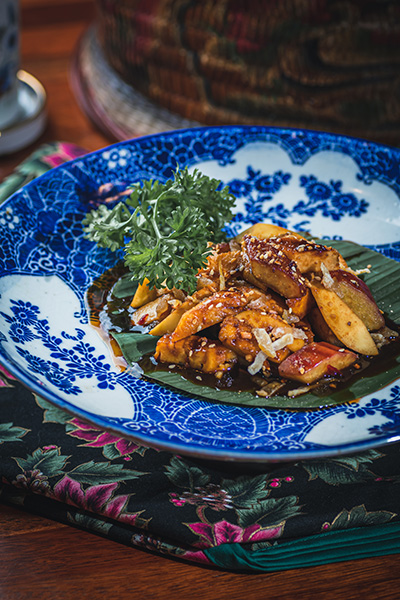 VENUE
Immerse yourself in the beauty of Straits Chinese Heritage of our venue.
---
Customer Testimonials
---
"Love the place and Nyonya food, very authentic."
~ Keith Tee, Google Review
---
---
"One of the rare 5-star dining experience for me. The food was simply out of this world. Reasonable portions, reasonably priced, and efficient service."
~ Pitri Sari, Facebook Review

---
---
"A great Nonya restaurant. Its cozy & quaint, a treasure trove of memorabilia. A very definite "Must" when you are in KL"
~ Carol N, Tripadvisor Review
---
---
Malaysian International Gastronomy Festival (MIGF) 2016 Publicity Dinner at Little Heritage House
A restaurant and museum all in one, the Little Heritage House (LHH) is a quaint establishment located in the sleepy neighbourhood of Petaling Jaya. While the first floor of the outlet serves as the main dining hall, the upstairs has been converted into a museum, offering curious diners a revealing slice of the life of a wealthy Peranakan lord.~ MIGF TV